Innovation in Style and Technology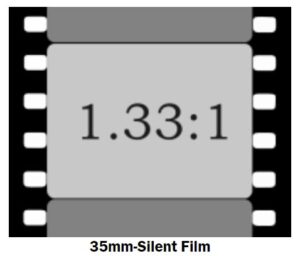 Up until 1930, most of the films produced in Germany were "silent" meaning, with no synchronized recorded sound or dialogue. The plot was conveyed through "intertitles", also known as "title cards", which were pieces of filmed and printed text edited into the photographed action at various points. But even before the introduction of sound, the new art-form brought about new technologies. Filmmakers were experimenting with camera movement, editing techniques, lighting and special effects, thus creating new practices and styles that would later become trademarks of the art of cinema.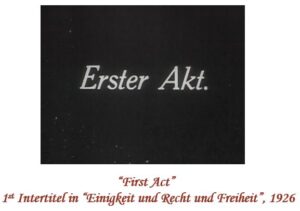 These innovations were led primarily by UFA (Universum-Film Aktiengesellschaft), the biggest German production company. Its main studio in Babelsberg outside Berlin was the single largest studio in Europe. This studio was producing some of the films that are now most associated with the "Golden Age" of German cinema, such as "Nosferatu" (1922) or "The Blue Angel" (Der blaue Engel, 1930).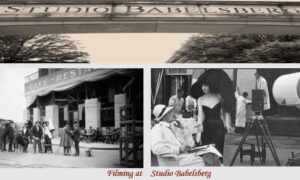 During those years Weimar cinema was internationally admired, in particular for its accomplishments in production design and cinematography. But there were over 200 smaller production companies in Berlin alone, like Nivelli's, that wanted to meet the challenge.
Nivelli's film "The stolen soul" (Die Gestohlene Seele 1918) was hailed by the critics as innovative for using the technique of "film-within-a-film" and also for including a scene of an actual thunderstorm shot in nature, both in the critics' opinion done to perfection. Furthermore, his film "Humanity Unleashed" (Die entfesselte Menschheit 1920) was considered a groundbreaking film for using a half-documentary style, portraying vast spectacles of street-riots with 17,000 extras and shots of gun muzzles pointing directly at the audience.