Music and the Silent Film
One film historian has been known to say that at the beginning of the silent film era, music was used not as a result of any artistic urge, but because of the need to drown the noise made by the projector. But as the technology advanced and cinema became more popular, there was growing recognition that music and sound effects were an important element for the experience of film viewing. As a result, special attention was being paid to the production of a music-score, with three major categories: improvised, compiled, and original.
The most popular was the improvised type. There was usually an in-house pianist or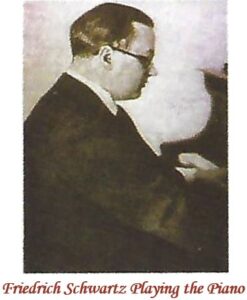 organist who played whatever he felt suitable in order to set the right 'mood' for any given scene, such as: dark, sad, suspense, action, chase, etc. The music was usually chosen from classical or popular music. We know of at least one pianist who was employed by Nivelli – an aspiring musician from Vienna by the name of Friedrich Wolfgang Schwarz, who later became a popular songwriter in his own right.
As for compiled music, it was needed when the film was accompanied by an entire orchestra, mainly during premieres, when improvisation was not possible. This concept of a "compilation score" was printed on "cue sheets" – a few pages listing the title and author of a song, when to play it, roughly how long to play it for, and the publisher of the piece.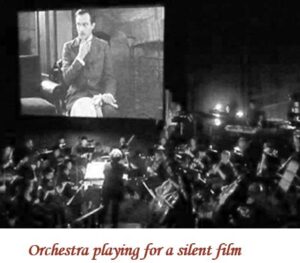 Original scores were the minority, mainly because of their cost. They were generally played in the theater at the premiere and further screenings in major cities. For each of his "Singing Series" films, Nivelli used original scores written and composed by the musician Bertrand Sänger, who was an orchestra conductor and a well-known stage and film composer. At the Berlin premiere of the very first film of the series, "Pathways of Life" (Lebensbahnen 1918), Max Nivelli himself, not only appeared on the screen playing the leading role of the opera singer, but also accompanied his own acting with singing to Sänger's original score. The music and its execution were enthusiastically received by both the audience and the press:
"The action is interspersed with beautiful singing which was part of the presentation led by the famous opera conductor Bertrand Sänger and executed very successfully behind the flickering screen by opera singer Max Nivelli". Deutscher Reichsanzeiger, Berlin 1918-07-20